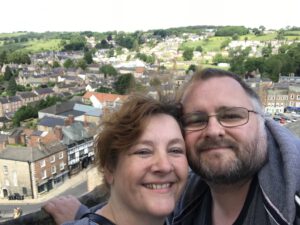 Welcome to Hard Back Paper Back, a blog about books, because if you're here you love books like me.
I am not sure how you found the website but now you are here I hope you have a look around and enjoy it.
I have loved reading since I was a small child and since becoming an adult this has not changed. I currently own upwards of 1700 books, mainly Fantasy and Science Fiction in my home library. I like nothing more than to sit in my recliner with a cup of tea and spend hours immersing myself in other worlds. This is contentment to me.