Frederick Brown was an American Sci-Fi, Fantasy, and Mystery writer. Known for his short-form work and use of humor, which is very prevalent in this book.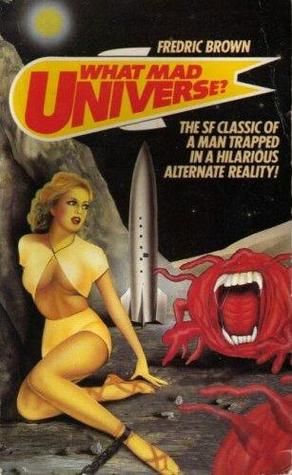 "Pulp magazine editor Keith Winton was answering a letter from a teenage fan when the first moon rocket fell back to the Earth and blew him away."
What Mad universe is Mr Browns parody of old pulp science fiction. It is another book I have read many times. Written in 1949 it's an old one. it follows magazine writer Keith Winton who when visiting the estate of his managing editor is accidentally transported to a parallel dimension. Earth is at war with a deadly alien race and Kieth is trying to find a way home while trying to make sense of this strange new and yet similar world.
This is another golden oldie for me. I can't remember when I first read this but I have re-read it many times. It's good fun and easy to see why it comes up on the greatest science fiction lists. It's not a big book so if you are after a fun adventure this is a book that I think you would love.