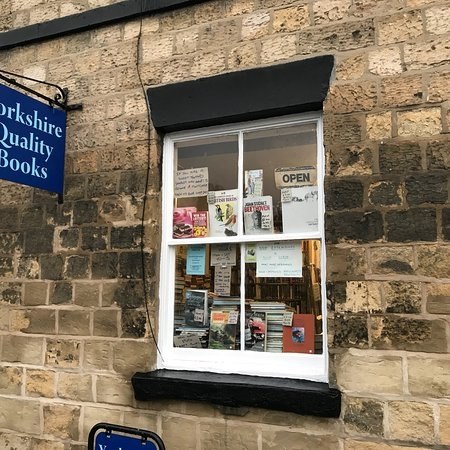 So the other day my wife and I were out for the day and as we do we were charity shop checking, her for teddys or clothes and me for books. While doing this I visited a bookshop I like in Pickering. It's called Yorkshire Quality Books. I like this one as it has a decent collection of Fantasy/Sci-Fi books so I usually frustrate the wife taking ages to look through them to pick out the next additions to the library.
It's worth noting at this point that the shop itself is packed with books of all genres and the very polite gentleman that runs it is always saying he has been there for 30 years and is quite passionate about books. So I would imagine you could go there and find anything to take your fancy.
I stood in front of that bookshelf for too long debating this, I kept taking them down and looking at them and then putting them back. It's a hard life when you can't decide which books to buy. The main stumbling block was whether I can manage to get the whole series in the older format. I love having books all looking the same. So checking Google images, I managed to find that you can do this. It may take me some time to find the right ones but I shall endeavor to get the entire set looking the same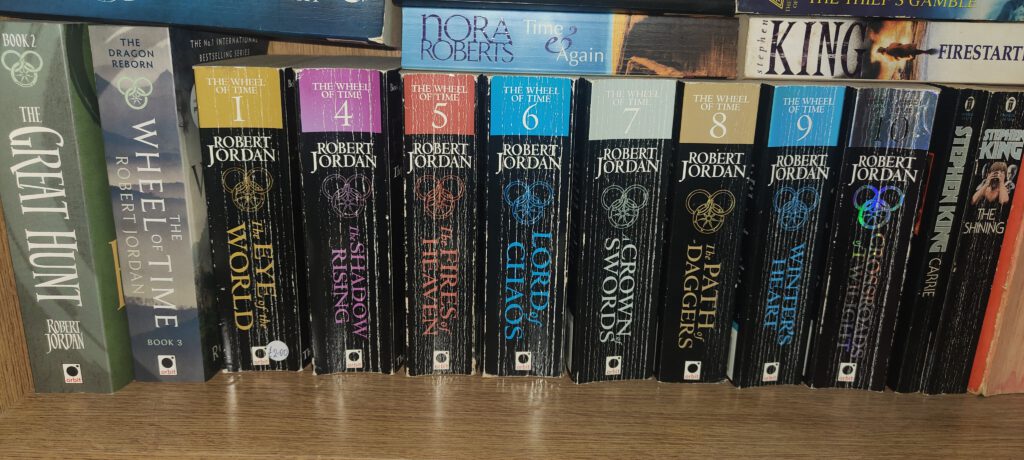 In the end, I decided to go the older format way and bought book 1. I will then need to get rid of the newer books I have once I have gotten the replacements. This is all ironic mind you given I have listened to books 1 and 2 on Audible and book 3 has been preordered. But something tells me they will not release fast enough for me to wait and I will end up picking up the physical books soon.
This is always an ongoing battle for me as I have lots of series in my library that are not all the same size and this is something that does annoy me on the shelves so I work to get a full set that is the same. The example below is my Janny Wurts books from the Wars of Light and Shadow series which are all driving me mad by being different. I will sort it out soon!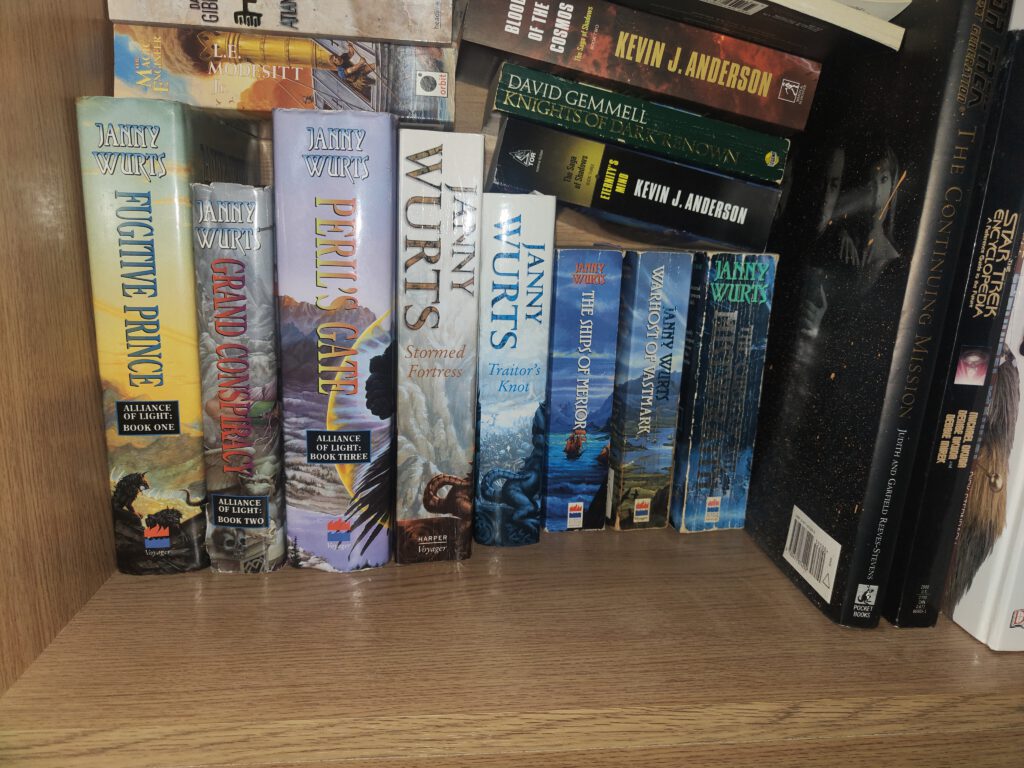 Happy reading and see you next time.