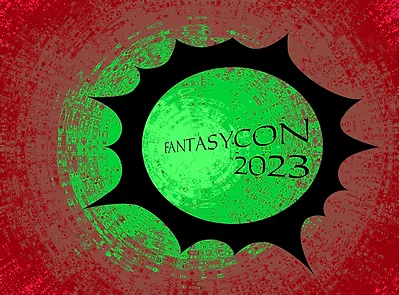 The weekend of the 15th of September I was at Fantasycon 2023 in Birmingham. This was linked to the British Fantasy Society of which I am a member. I traveled down Thursday evening and stayed there until Sunday so I could enjoy the whole weekend.
The hotel was the Leonardo Royal (formerly Jurys Inn) and I found it to be a really nice hotel. The room was a decent size with a desk, Nespresso machine (which I didn't use as I don't drink them), and all the normal nice hotel accessories. The bathroom was a good size and the shower was massive. The rooms were cleaned each day and everything was refreshed. The staff was polite. There were some grumbles about the price of drinks in the hotel (Small bottle of Coke £4 :O ) the alcohol was about normal for a city I would say, although I still moan at having to pay £6.50 for a pint. The convention was on the first floor where all of the conference rooms are and I think it was set up really well. A long corridor with different-sized rooms spaced along for the panels/reading rooms and the small dealer's room. The main dealer's room was set aside near the lifts and was set out really well, with a clear walkway all around the tables in the middle. There were plenty of books for all. Even though I did buy most of them. 🙂
When I first signed up to go to this it was a bit daunting as I was going on my own. Luckily for me, I joined a Writing Community group. It was set up by author Richie Billing a while ago and a few of us were going down so I had some people to meet up with. I would have enjoyed the convention either way but having lovely people to talk to made a difference.
Friday was mainly spent looking around the convention area to see what facilities were on offer. I went to the dealer room and spent waaaaay too much money on books and then in the afternoon I met up with some of the writing group and started the panels.
Saturday was a much busier day. This was the main day for panels and book signings. I must admit I was tired by the end of the day. Some of the panels I went to over the weekend were:
Futures and science fiction
Marketing and promoting your work (run by our own Richie)
Guest of Honour panel – Ian Whates
Guest of honor panel Alistair Reynolds
Doctor Who Panel
Making Worlds
The only issue (but not an issue as it was amazing that these were arranged) was the signings, they were often in the middle of panels so I had to leave some of them early to go get books signed or not go to a panel at all as there were a few to get signed. As well as the books I bought there I took 25 of my own books down to be signed so I found myself running around to get this done. Although I am glad as I LOVE signed books and they make an excellent addition to my library. It did mean it impacted my convention experience. (only in a minor way though)
In the evening there was the banquet which was a very nice meal on a table full of friendly people, it was a nice experience although quite busy. But then a room full of people was always going to be so. the Fantasycon organisers did an amazing job of making sure everyone was catered for. The awards were after which was a very good event. It was brilliant to see so many good works receive these awards. Summary Below.

Sunday was the last day and was a lot more relaxed, quite a few people had gone home but there were still plenty of people around.
As I was leaving on a Sunday afternoon I think the traffic was quite good, I got out of the city easy and then ended up just driving the 3 hours in one go. I was quite tired by the time I got home.
All in all, it was a great experience and something I would recommend for any reader/writer. The opportunity to mix with people from Editing, publishing, and more importantly like-minded people was invaluable. I think I could have talked to more people as everyone was very friendly and open but it being my first convention I was easing myself in. Something to improve on my next visit.
Some pictures from my weekend: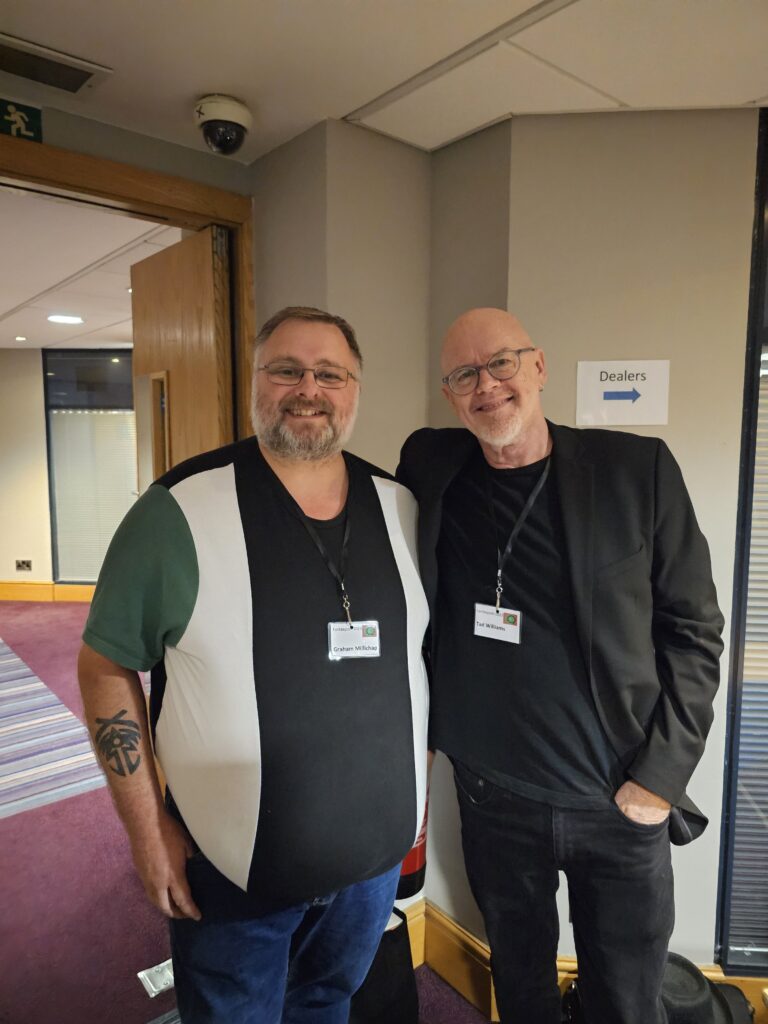 My friends often laugh at my book buying but I went all out at the convention and managed to spend just over £400. They are all great additions to my library and I am not sure when I will get around to reading them all. But I could spend my money on worse things than books 🙂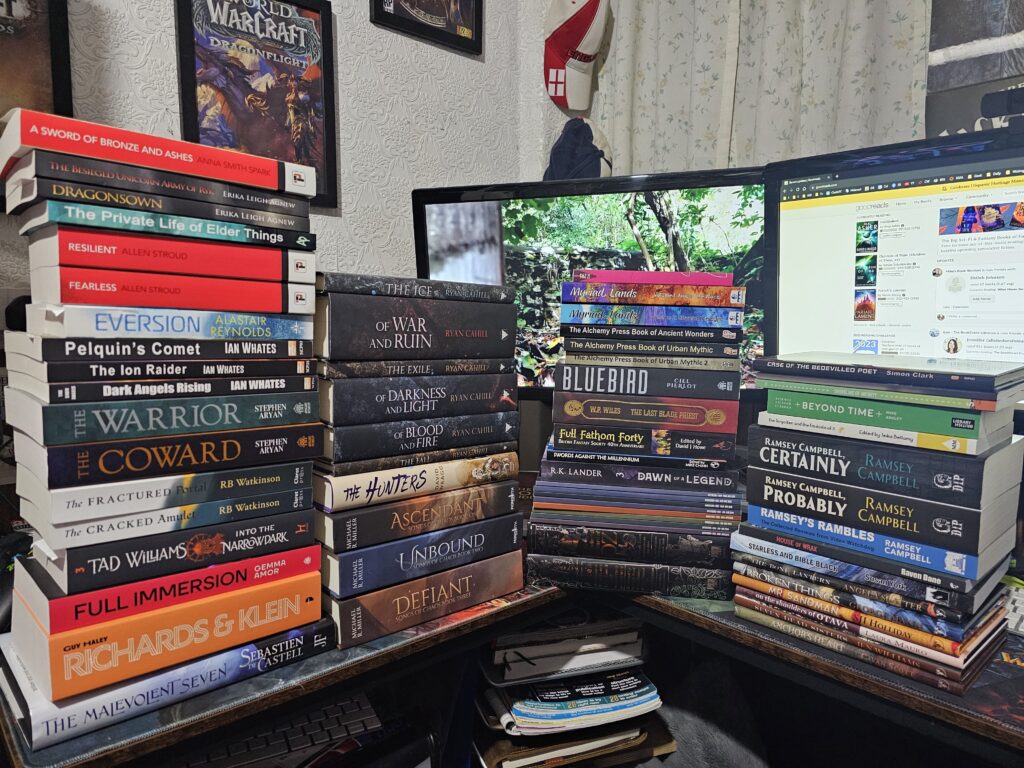 I cannot fathom how stressful it must have been for the organisers Allen Stroud and Karen Fishwick and for the BFS committee but they did a fantastic job of putting on this amazing event

Learn more about the British Fantasy Society here.