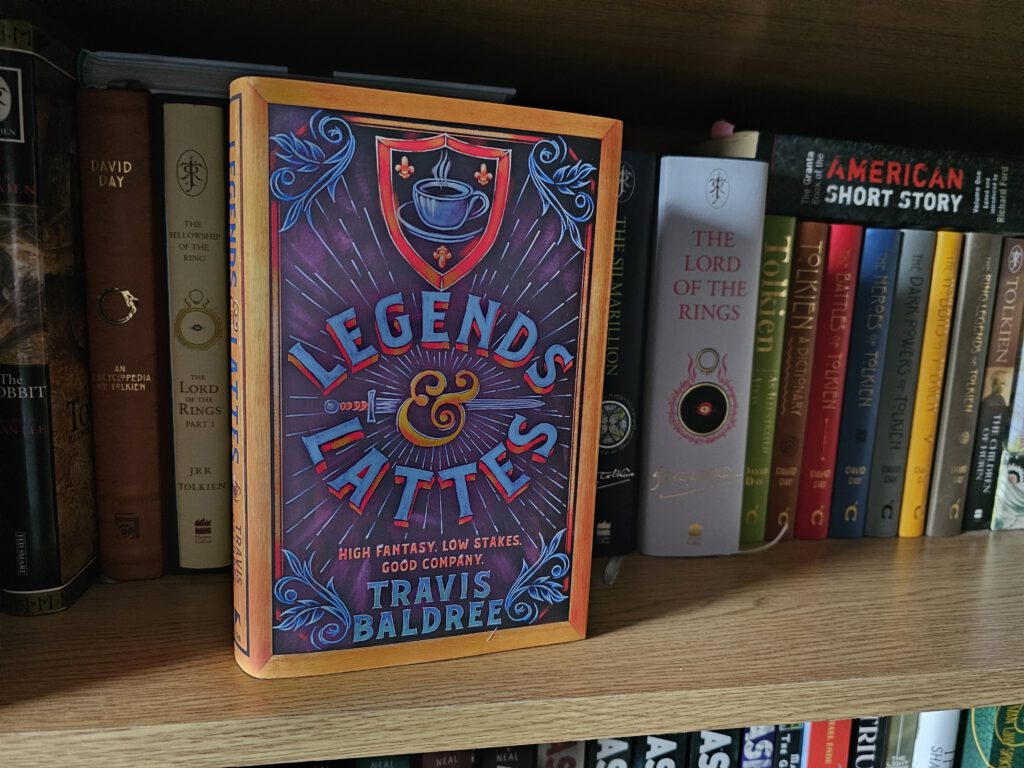 Travis Baldree is an American game designer/audio narrator and now author, his debut novel Legends & Lattes which was self-published in 2020 originally was then picked up to be traditionally published by Tor. This novel was first done as part of the National Novel Writing Month event. In November 2023 this prequel Bookshops and Bonedust will be released. I received this ARC copy from TOR via Netgalley in exchange for an honest review.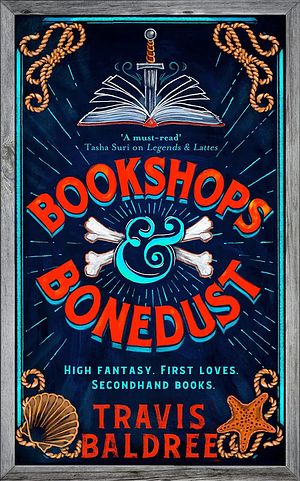 Bookshops & Bonedust find Viv stranded in the small town of Murk when she is injured on a job with the mercenary company Rackam's Ravens. Here she is annoyed to find herself stuck recuperating until they come back. Spending her time in the struggling bookshop with Fern the colorful proprietor. It is the last place Viv would have thought she would be but could be exactly what she needs. Things are not quiet for long, a strange man in grey, a Gnome with an attitude, and a dwarf running the local bakery. Her recuperation could be a lot more eventful than she thought.
This book had a lot to live up to, I read Legends & Lattes in a day and loved it. My first entry in the genre of cozy fantasy. This prequel shows Viv when she was more headstrong and in the prime of her mercenary life. It's a good way to get a look at how Viv came to be the way she was in Legends. Baldree does it again building a group of ragtag people that we can adventure with. There is more action in this book and the stakes are higher. The new cast is interesting and left me feeling connected to each of them. One of them, in particular, I recognised from legends. This book plants the seeds that lead Viv to seek out a new life in legends & lattes.
The action is paced really well in this one and there is still the "cozy" feeling with a fantasy book that isn't a 5 book series or about the end of the world as we know it, but still has some really good conflict and higher stakes than in the first one.
I really enjoyed this book. Great character development and a satisfying story arc. I will definitely be buying it as soon as it comes out to put it in my library next to Legends and I would recommend you do the same.
You can buy this book at your local bookshop and it's great to support the indie smaller bookstores. Bookshop.org is a good place to help support indie shops.
If not you can buy it at Waterstones or Amazon.